∞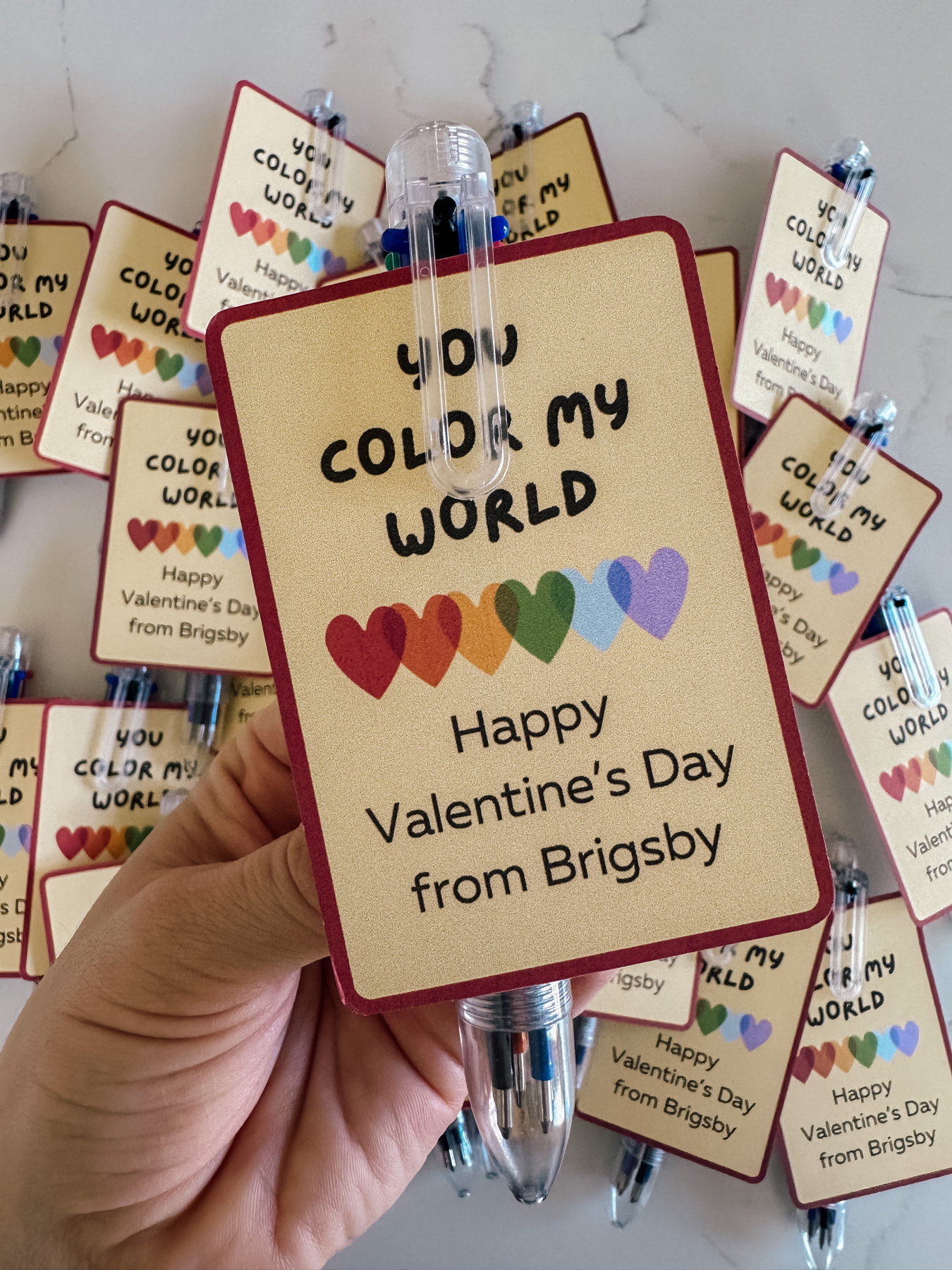 On Monday, a precious homeschool group we are part of met up for a Donut Shop Valentine's Party. A family in our group owns a donut shop, so they invited everyone to come see the process of making donuts on a large scale, and then, the kids decorated mini donut king cakes ('tis the season in Louisiana). It was so sweet (in more than one way) and special!
After the tour and decorating fun, the kids all exchanged Valentine's cards and little gifts. Side note: homeschool kids still get to do all the fun things! I kind of had an idea of what Brigsby would bring, but didn't make a final decision until the night before (with his help). Honestly, that's usually how I roll.
His gift and Valentine's card came together sooo cute, and I was proud because I created it myself. Super easy. So, thought I'd share. And bonus: IT'S NOT CANDY!
I searched Pinterest a week or so ago for some Valentine's exchange ideas. Found some cute things, but not a combo of anything I liked (or wanted to pay for). In searching, though, I came across these cute shuttle pens! I ordered them just in case since Amazon returns are pretty simple.
I moved on from them thinking we'd do some cute stickers with a card that said, "Stuck on you." But the night before, Brigsby and I decided we preferred the pens for the exchange.
So, Monday morning, I quickly (which isn't usually the case) pulled up a flash card template in Canva, deleted everything except the layout, and made these "cards" that say, "You color my world." Perfect for the colorful ink in the shuttle pens! I printed them on card stock, and they came out so nice!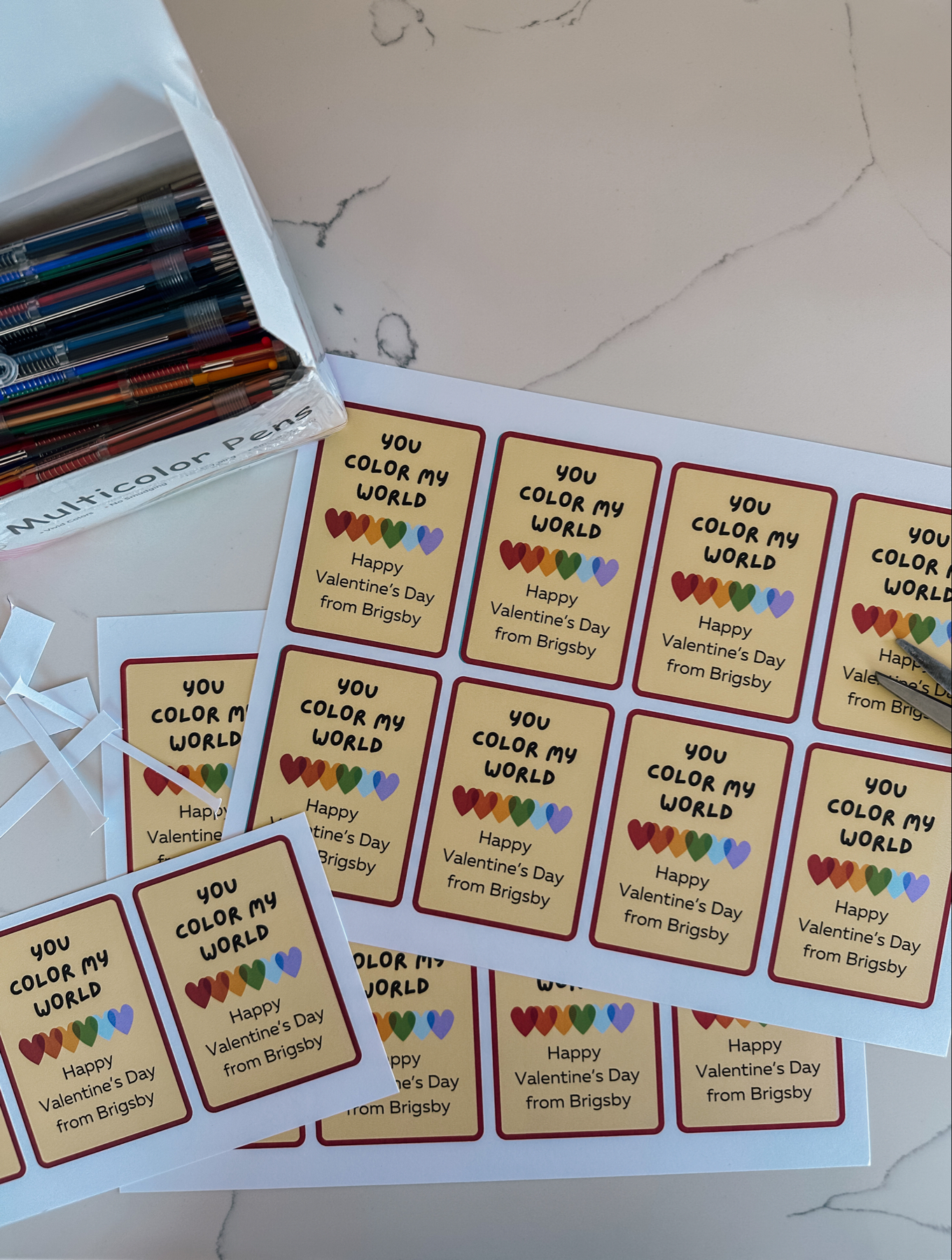 I should've pulled out my paper trimmer to probably speed up the process a bit, but it actually didn't take long to cut them out. And I would've had to do the rounded corners (which I think make things look extra nice!) with scissors anyway.
After I got them all cut, we stuck the cards in the pen clip, and voila! Homemade, purposeful, and not super cheapy Valentine's gifts!